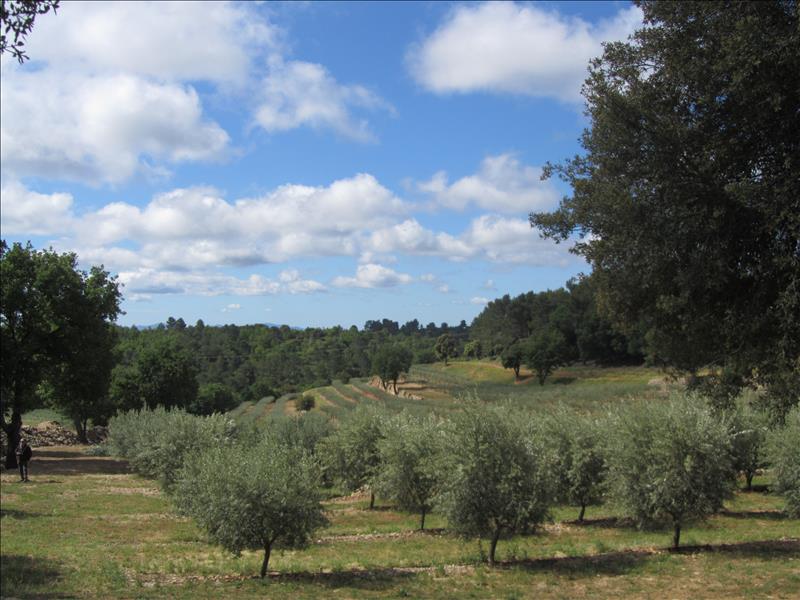 The Domaine de Taurenne, whose history goes back to the Templars, is located in the Haut Var at an altitude of 438 to 580 m.
---
It lies on the southern slopes of a relief embodied by the Grand Plan de Canjuers (900-1000 m) and the crests of the Grand Margès (1577 m), two massifs that form the southern limit of the Grand Canyon du Verdon. A large part of the property is located in the Verdon Regional Nature Park. The castle of Taurenne was invested by the Templars for agricultural purposes. From a past marked by agriculture, the estate has preserved the olive tree which has resisted frost and fire. In order to redevelop this agriculture, more than 8000 olive trees have been planted with robust varieties in order to resist the harsh climate of the Haut Var. One of the estate's oils is stamped Appellation d'Origine Contrôlée Provence. The owner, committed to the concept of "Découverte des Terroirs", is passionate about his activity, he will be able to transmit his know-how and love of the land to you.
A warm and authentic welcome is guaranteed.
SHOP : you can order online the olive oils of the estate.
- A.O.C. PROVENCE Extra Virgin Olive Oil
- Old-fashioned taste, Aglandau, Bouteillan, Small Game, Frantoïo and Oil&Lemon
TO SEE / TO DO:
- Guided tour of the olive grove, the ultra-modern mill, the winery and oil tasting.