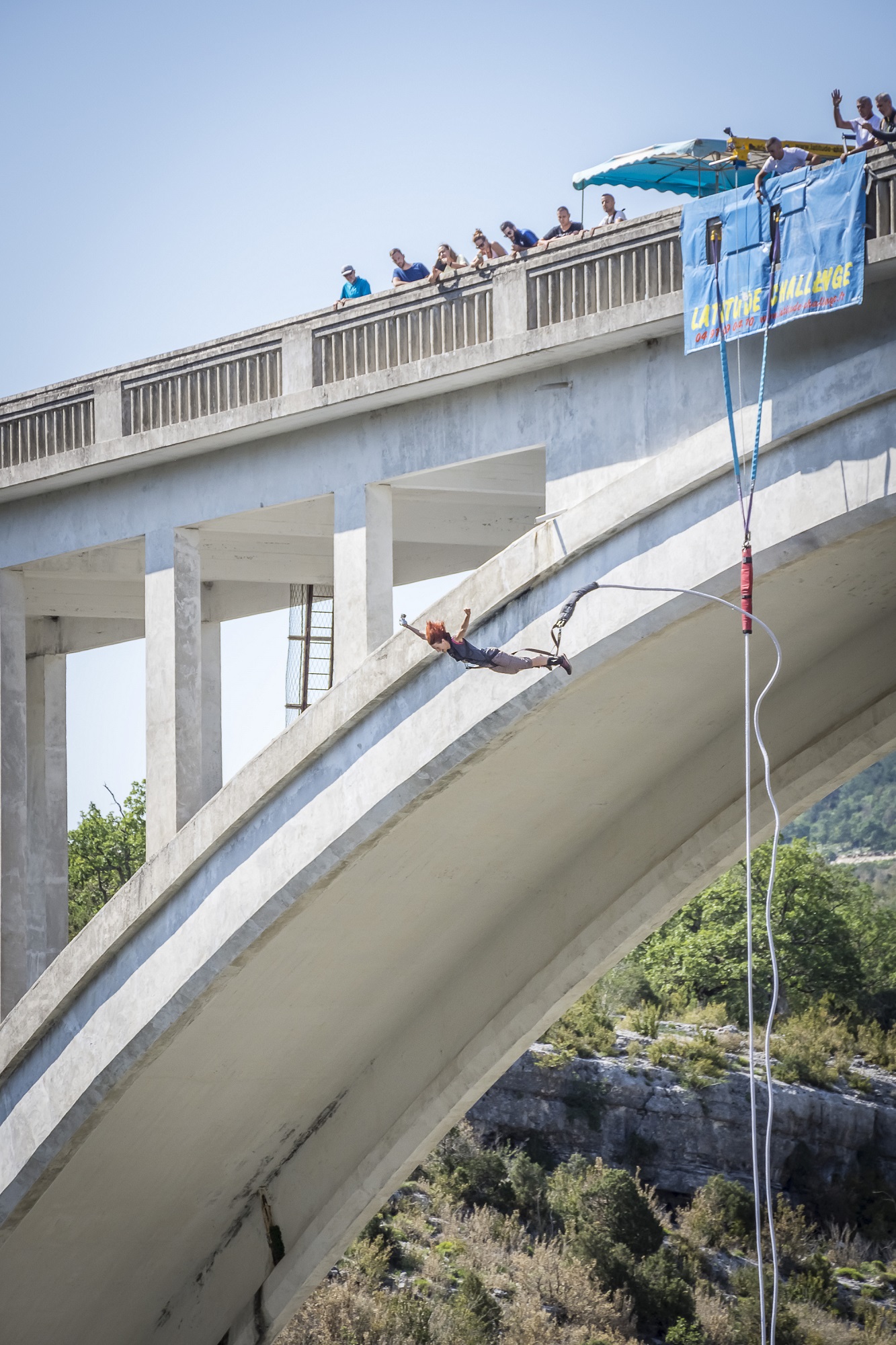 Latitude Challenge invites you to discover extreme sensations of bungee jumping.
---
From the top of the Artuby Bridge, the highest bridge in Europe with 182 m of height, the adrenaline's shoot is guaranteed. Booking mandatory.
Jumps are made:
- on Friday, Saturday and Sunday from mid-July to mid-August,
- on the week-end from mid-June to mid-September,
- on Sunday from April to mid-June and from mid-September to mid-November.
You need to plan all day long for a jump.
---
Prices
One price: 140 € (Tapering rate for groups starting from 4 pers.).

If you do not show up on the bridge on the scheduled day, the booking won't be refunded or rescheduled, it will be simply lost.
Credit Card only on the website.