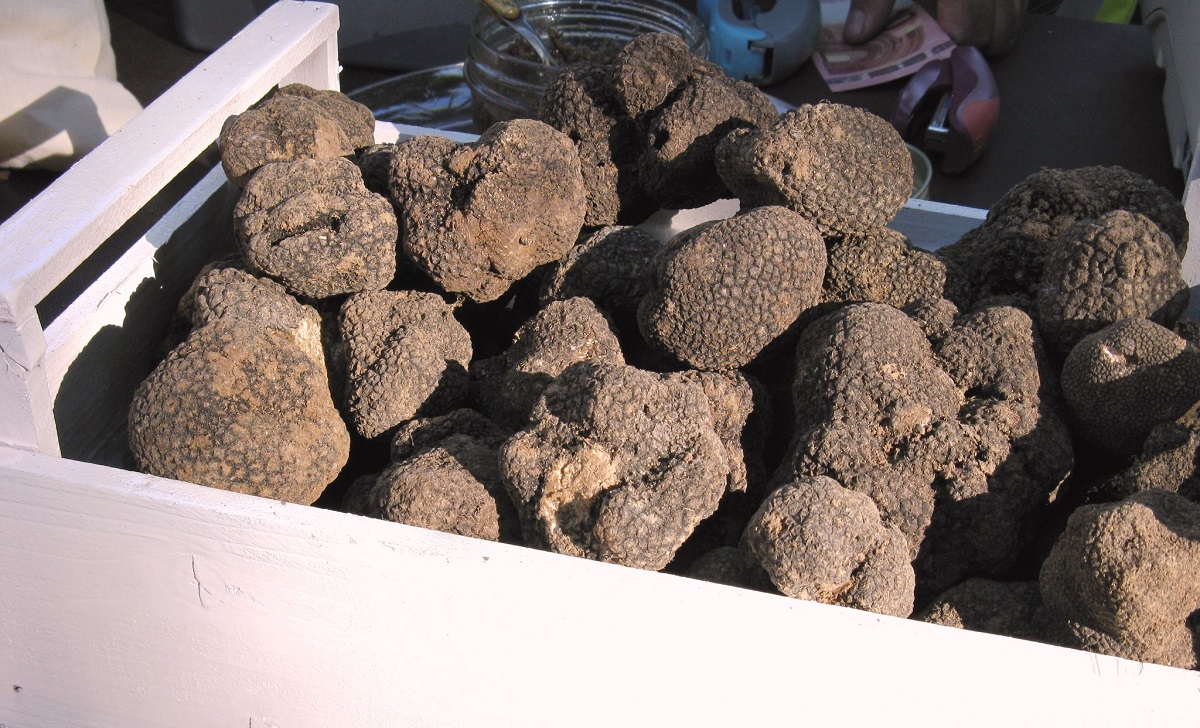 Weekly market of the Tuber Melanosporum, black winter truffle. Sale of winter truffles to private individuals by the Var Union truffle harvester.
---
Dates
Le 25/11/2021
Du 25/11/2021 au 10/03/2022
Le 02/12/2021
Le 09/12/2021
Le 16/12/2021
Le 23/12/2021
Fiche modifiée le 23/11/2021 par Office de Tourisme Intercommunal Lacs et Gorges du Verdon.