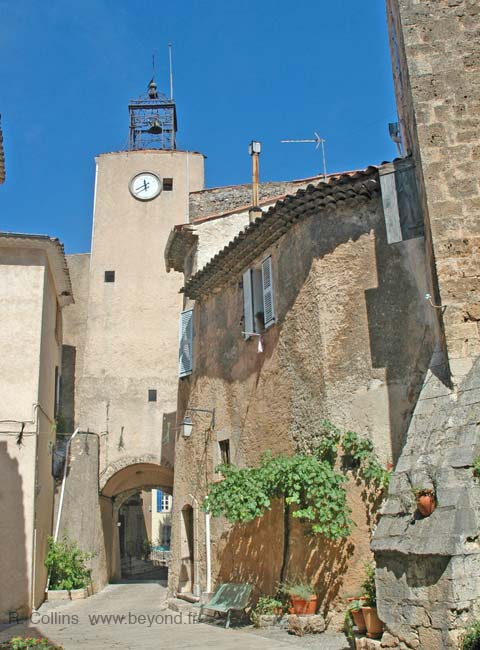 Campanile installed at the top of the clock tower, at the entrance of the old medieval village.
---
Ornamental bell tower, of kiosk type since there is between its base and its crowning an intermediate body. It has the particularity to be entirely riveted by hand, there is no welding.
The bell of the clock tower is made of bronze, it dates from 1509 and has been classified as a Historic Monument.
Ordered in the 19th century by the town of Claviers from a blacksmith, it was finally bought by the town of Villecroze because it did not please the inhabitants of Claviers.